We Tried Some 50 Shades of Grey Style Kink To Spice It Up and It Was a Miserable Failure
Q: I'm embarrassed to even admit this, but recently we tried some 50 Shades style kink to spice it up and it was a miserable failure. The book AND the movie were way better than our reality.
My partner and I would like to embrace some kink, but it's pretty clear at this point we're more grappling in the dark than turning up the heat.
Help!
A: I am a practitioner of BDSM. Please don't copy anything you've seen in those movies or books; the author portrayed a fantasy tale of an emotionally and sexually abusive coupling, as explained here, here and here. I hope your partner doesn't coerce you, shame you, or call you stupid for using a safe word, as the protagonist Christian Grey does. Additionally,a kink contract is never irrevocable: it is common for agreements and contracts to evolve and adapt over time and as partners discover their preferences and hard limits. It is unfortunate that the mainstream media and the author has perpetuated the idea that this abusive relationship is a healthy kink one.
There are other reads that portray safer and more mutual kinky relationships: I recommend publisher Cleis Press and specifically "The Big Book of Submission" which contains 69 short stories depicting all kinds of consensual kink .I recommend that all kink-beginners be familiar with Jay Wiseman's SM 101. You'll learn that there are places that should never be flogged (like spine, back of neck, and lower back) because it can cause nerve damage. Or how to avoid tying someone up in way that could damage their circulation. SM 101 also contains a bevy of negotiation sheets for you and your partner to peruse.
Choose a safe word that won't be confusing during play: make sure its a word you normally don't say during sex. I use banana or skateboard. Don't be afraid to use your safe word – some folks will never utter their safe word, other people like myself will use it quite often during play. I'm a believer in the notion that the Sub is in charge of the interaction because the Sub often decides when the play with cease. Say this word when you need to suddenly stop your activity. That's what it's for!
Remember that either one of you can Dominate or Submit; and perhaps one or both of you like to play in different roles, which is what we call A Switch.
After you have discussed your interests and your limits and your safe word, be as creative as you'd like! If you're not into conventional kinky attire like leather, bondage, whips, or chains, that's fine! Something as simple as stuffing undies into his mouth and whispering "shhhhh" can be a simple way to introduce role play. Kink looks like whatever makes you happy.  You don't need a lot of gear.
One of the best things you can do when figuring out how to play with your kinks is to be comfortable being your creative self. One dom I know has their sub perform "acts of service" such as cleaning their kitchen. Another couple I know dresses up like puppy dogs and wrestles each other until they "mate". I'm still hoping that my sweet boyfriend and sometimes-Dom will get me a nice doggy collar for the birthday and take me for a walk around the house. I'm wagging just thinking of it.
Originally published on Confluencedaily.com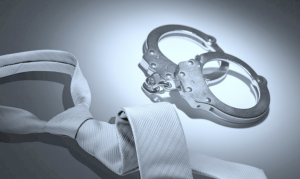 About Author