SEX EDUCATION
SEX EDUCATION
I am certified by the Institute For Sexuality and AASECT and have worked as a facilitator for sex worker therapy groups, a consultant for anti-trafficking organizations, and I host They Talk Sex Podcast. I specialize in issues relating to parenting, relationships, and boundary-setting and consent, and gender-expansion practices. I am glad to work with all ages and genders and orientations of people. 
I am currently available on weekends (Friday through Sunday) and Tuesday evenings.
Suggested reading for those interested in working with me
I am not a therapist or counselor. If I feel I am not the best practitioner to help you, I will refer you to someone in my network of licensed and certified professionals.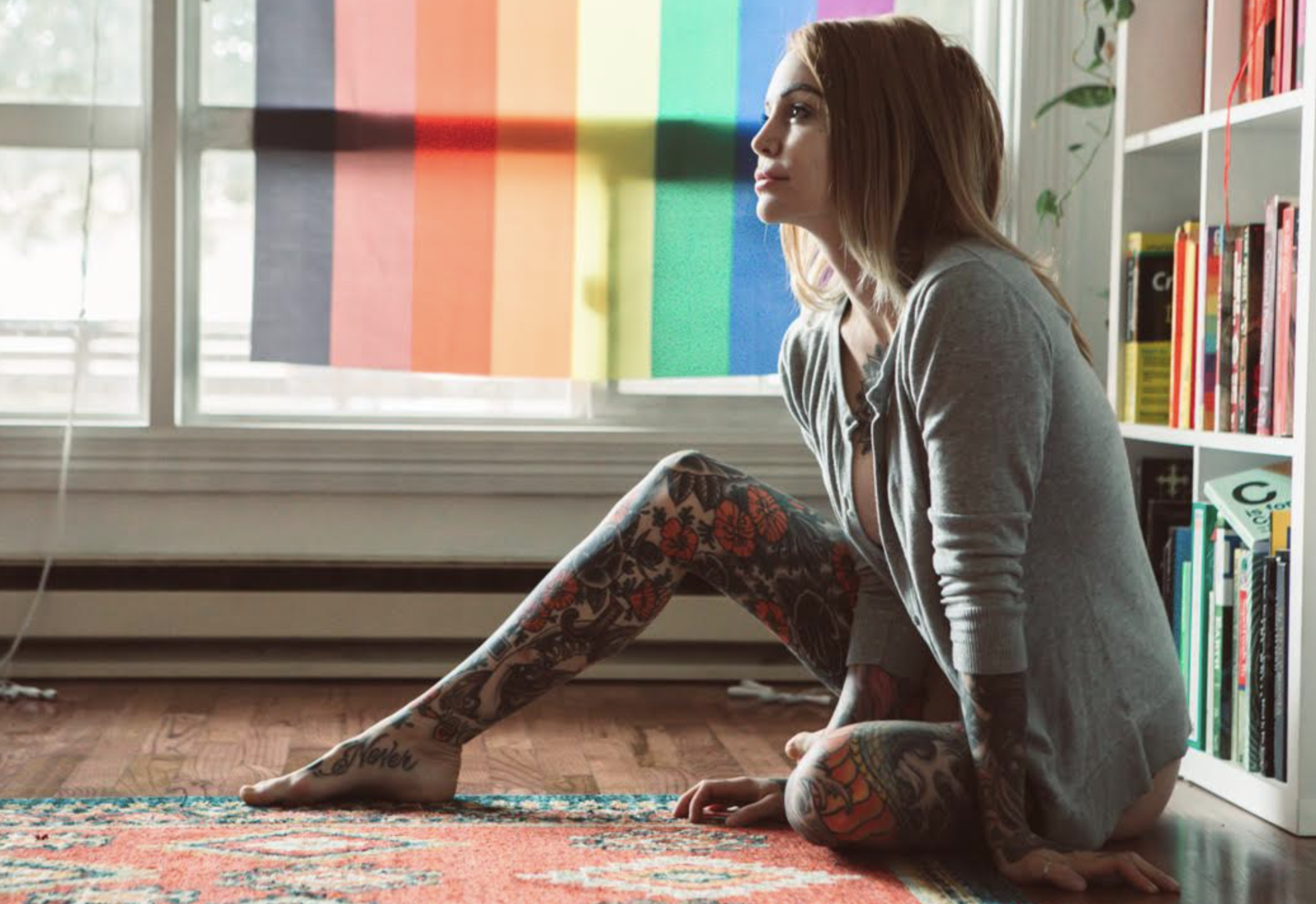 Hello! I am a queer, mid-thirties nonmonogamous, parent, sex worker, and certified sex educator and media producer. I have worked as a porn shop manager and product buyer, pole dancing stripper, a consultant for anti-trafficking organizations, full-service sex worker, cuddler, porn maker, writer, podcast host, and certified sex educator. I have been published nude online since 2005 and have worked in adult entertainment and touch-work since 2009. I have been featured in Inked Magazine, Playboy, Hustler, Rolling Stone and have written for Men's Health, Romper, Thrillist, Huffington Post, and more! Strange Bedfellows Podcast was named "the best sex and politics podcast you've never heard of" by Portland Mercury and earned 100,000 subscribers in two years. I've been interviewed by very different folks such as Dan Savage, Guys We F*cked Podcast, and Alan Colmes.