The Pegging Book Episode – They Talk Sex Podcast
Have you checked out my sex education and self-help podcast yet?
It's free and full of information, resources, and even a little humor. This week's episode features Lyndzi Miller of @polyamoryuncensored podcast, who also co-wrote The Pegging Book with Cooper S. Beckett.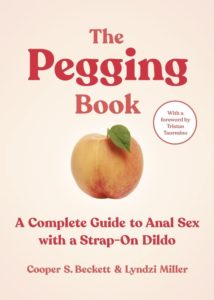 Find They Talk Sex Podcast on Spotify, Apple podcasts, and theytalksex.com
About Author