LOVECRAVE – Vibe necklace kickstarter
The vesper has been revamped! The one and only vibrating necklace is now waterproof, comes in black or rose gold and has a new escalating vibration feature.
This is one of my favorite toys and I'm so glad the creator @designerti asked me to help share it.
Go here to preorder your engraved pendant.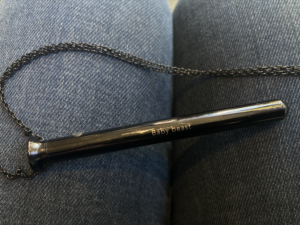 About Author